Knowledge Platform for Food Chain Optimization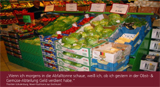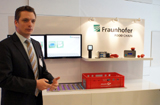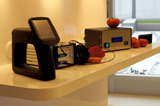 Losses due to spoilage occur at every stage of the food chain. In the case of fruit and vegetables, just half of the goods reach the food retail trade (Fig. 1). The spoiled fruits and vegetables incur additional costs for removal and disposal. The Fraunhofer-Gesellschaft's Economic-Strategic Alliance (WISA) Food Chain Management addresses this problem by working on procedures for quality, safety and transparency in the food chain.

The cause of the problem described is that the degree of ripeness of fruit and vegetables is usually not checked until the goods are received. Quality defects are thus often only detected in the store. In order to reduce losses in the food chain, permanent monitoring of the degree of ripeness of the goods is required. Ideally, the logistics chain should be based on the condition of the product. The aim of the research project is therefore to minimize losses through targeted logistical control (Fig. 2). Simple tests should make it possible to measure the quality of goods at all stages of the food chain (Fig. 3). A web-based expert system developed by the Fraunhofer Institute for Material Flow and Logistics (IML) is to represent the entire food chain from the producer to the retailer (Fig. 4).